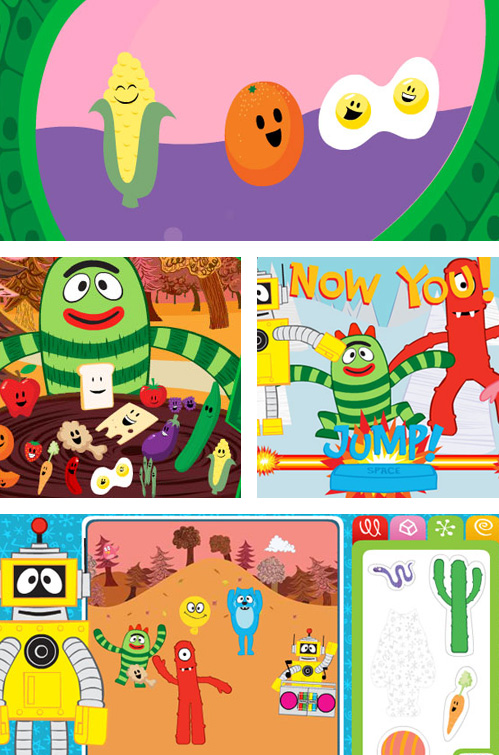 Client
Nick Jr & Yo Gabba Gabba
Project
5 Games
Format
Web
Based on the Yo Gabba Gabba Party In My Tummy YouTube phenomenon, we designed a simple game that was fun for kids of all ages. Feed Brobee and have some fun!
"There's a party in my tummy! Yummy yummy." - Brobee, Yo Gabba Gabba.
To support Party in my Tummy we made a suite of games designed introduce each of the Yo Gabba Gabba characters and their personalities to the new UK audience. You can find colored bugs, plant flowers, learn to dance and make an interactive scene.
Features
12 levels
Cheats
Achievements
High Scores
Milestones
With more than 1 million hits in the first day, Party in my Tummy instantly became the most played game of all time for Nick Jr.