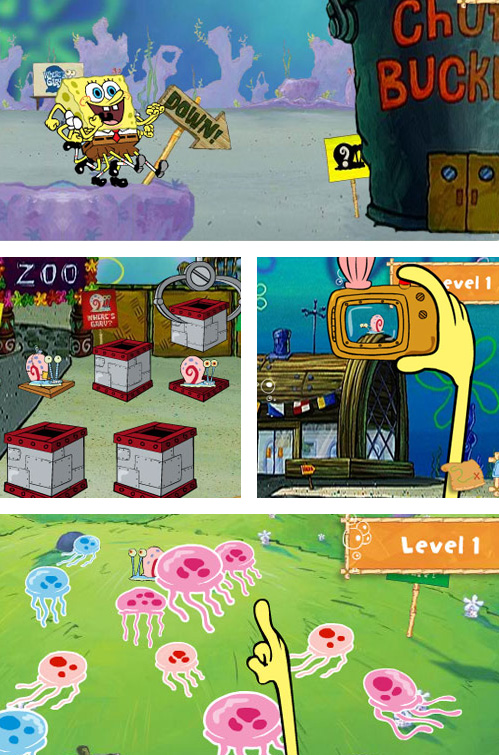 Client
Nickelodeon/SpongeBob SquarePants
Project
Collection of 14 Games
Format
Web
Launched with a supporting TV campaign and featuring the voice of Brian Blessed (Ah yeah!) players logged in daily for new games and to help Spongebob SquarePants find his pet snail Gary.
"Keep clicking!" - Brian Blessed, Actor (Flash Gordon) who we worked with.
The 14 madcap games feature the locations and characters (and a lot of fart sounds) from Bikini Bottom in a variety of stupid situations.
Features
2 Game Modes
14 Game Types
Daily Updates during the campaign
High Scores
Milestones
In its opening week Where's Gary? became the most played game of all time on nick.co.uk. Achieving more plays in one week than any other games play total.