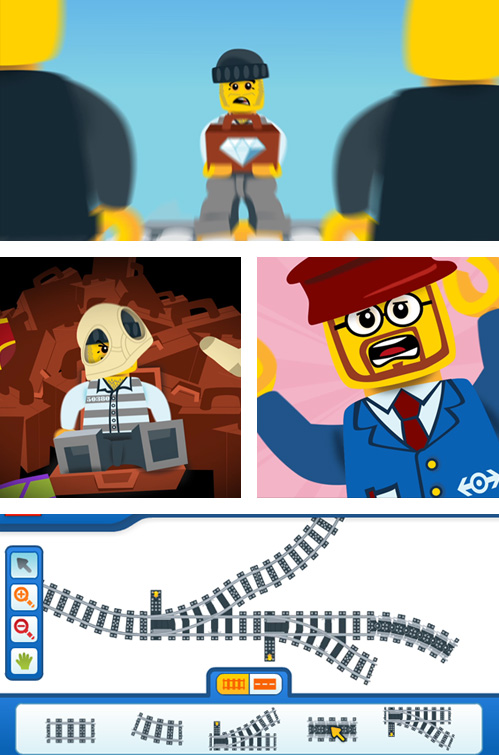 Client
LEGO®
Project
Interactive animation & Track layout tool
Format
Web
An interactive cartoon to promote the latest LEGO® products in the City Train range. The kids decide the outcome of a wacky story with multiple endings and routes, allowing them to have a different story every time. Go and cause some Trouble on the Tracks!
To promote the new track pieces in the LEGO® City Train range, we created a train track editor. Print and save your tracks. You can even add road tiles for the full LEGO® City experience.
Milestones
Our interactive animation paved the way for the LEGO® minimovies which are loved by kids around the globe.